Hi guys,
It has been a few years since my latest release on the Sinclair ZX81 and Commodore PET, but I am happy ' to finally announce a new game for these platforms, called Mage: The Enchanted Crystals
While working on his latest and powerful spell,Wizzy's father was being watched by others. As a precaution, he captured the spell inside a crystal and divided it into 4 pieces, which he buried inside the mines, just south of your village. It is now up to you to collect these pieces and bring them together inside the enchanted chest to ensure the spell doesn't fall into the wrong hands.
In contrast to my previous games for these systems, which were a bit smaller and very arcade like, this is a more complex game with a larger world to explore.
Game Trailer:
https://youtu.be/FLgYkRLsWqY
Update 1: Now updated with native Chroma81 color support!!!
Update 2: Trailer now available
Screenshots:
Chroma81 - Screenshots: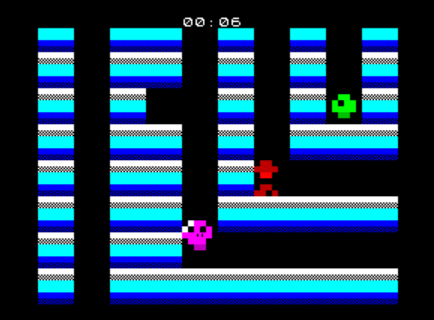 Review Video:
Here is a review video of the game by Villordsutch:
https://youtu.be/a5kV1H9kn20
The game is available as Cassette Tape Kit and as a Digital Download.
For more information about the game, please check out:
http://www.revival-studios.com/sinclair.php
Expect more new releases for the Sinclair ZX81 later this year.
Please tell all your ZX81 friends to join my newsletter via the the website to don't miss out on the latest developments!
Enjoy this new release!
- Martijn / Revival Studios